United Arab Emirates has established itself as a safe, family friendly and low tax environment while maintaining international relationships with other global centers.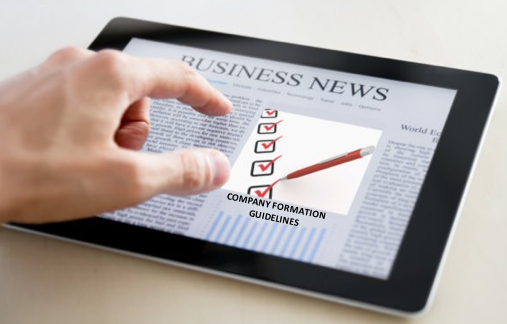 It offers a set of benefits to every investors and corporate entities and the availability of best business strategies with broad options for various types of company formations and business opportunities makes it a home for hundreds of thousands international businesses. There are different types of Company Formations in the UAE that would cater your requirement. The different types of Company Formations are listed as below.
There are over forty free trade zones in the UAE. A few of them are listed below.
Jebel Ali Free Zone (JAFZA):

Jebel Ali Free Zone has grown from 19 companies in 1985 to more than 500 in 1995 and over 7,000 today, which includes more than 100 Global Fortune 500 enterprises. It has been designed for manufacturing & trading companies.
Dubai Multi Commodities Centre (DMCC): DMCC is a center of global trade. Headquartered in Dubai, DMCC is the world's most interconnected Free Zone, and the leading trade and enterprise hub for commodities. The supplies that can be traded through this free zone is tea, agricultural products, metals, gold, silver, diamonds, pearls etc.
Dubai Airport Free Zone (DAFZA): The Dubai Airport Free Zone offers a wide range of products to suit your business preferences, whether it is Fully Furnished Office Packages, Customizable Office Solutions, Warehouses, Light Industrial Units or Retail Outlets. This Free Zone has core focus on Logistics and Aviation sectors.
Dubai International Financial Centre (DIFC): The Dubai International Financial Centre is a financial hub in Dubai. It has its own independent, internationally regulated regulator and judicial system, common law framework, global financial exchange, tax-friendly regime, and a large, cosmopolitan business community.
Dubai South: Dubai South is one of master-planned city based on the happiness of an individual. It has a core focus on logistics and aviation sectors. it is designed to support every conceivable kind of business and industry and create 500,000 jobs. It is home to the world's largest airport in the making – the Al Maktoum International Airport.
Sharjah Media City (SHAMS): SHAMS is the newest free zone in the UAE. A themed free zone with core focus on IT and Media.
Ajman Free Zone (AFZ): Ajman Free Zone is one of the popular free zones in the UAE. It offers great investment privileges to local and foreign entrepreneurs, businessmen and investors. It provides innovative infrastructure, world-class facilities and continuous to develop the free zone's one million square area. A generalist free zone with core focus on services and trading.
Fujairah Free Zone (FFZ): Fujairah free zone has been established two decades ago. The location gives easy access to all Arabian Gulf ports providing fast access to transportation for their commercial operations.
Ras Al Khaimah Economic Free Zone (RAKEZ): RAKEZ was established to oversee and consolidate the specialized zones and clients of both Ras Al Khaimah Free Trade Zone (RAK FTZ) and RAK Investment Authority (RAKIA). It offers cost effective & word class commercial culture with core focus on manufacturing, trading and logistics services.
A few mainland company formations are listed below.
Commercial License: It is a type of Limited Liability Company (LLC). Article 22 of the Companies Law specifies that there should be minimum a 51% shares of the UAE National. This LLC will have a local share of 51% which will be paid annually to act as a local sponsor. This local sponsor can either be an individual or a corporate sponsor.
Professional License: It is a type of Sole Proprietorship or a Civil Company. The license holder is permitted 100% foreign ownership and sole proprietorship. In order to obtain this license, a UAE national must be appointed as Local Service Agent but he has no direct involvement in the business and the sponsorship fees are paid on a yearly basis.
Representative Office: To retain 100% foreign ownership in the UAE it is preferred to open a representative office. These offices do not have a separate legal identity but are treated as an extension of the foreign company which ultimately remains liable for their activities.
Different incorporations under offshore company formation are listed below.
Jebel Ali Offshore Company (JAFZA): Jebel Ali Free Zone is one of the oldest free zones in the UAE with over 7,000 established companies now. JAFZA offshore companies allow to trade internationally and to own a property in Dubai.
RAK International Corporate Centre (RAKICC): is an association of two company in Ras Al Khaimah; specifically, RAK International Companies (formerly a part of RAK Free Trade Zone) and RAK Offshore (formerly a part of RAK Investment Authority). RAK International Corporate Centre was formed as per the Decree No.12 of 2015 and was amended by Decree No.4 of 2016.